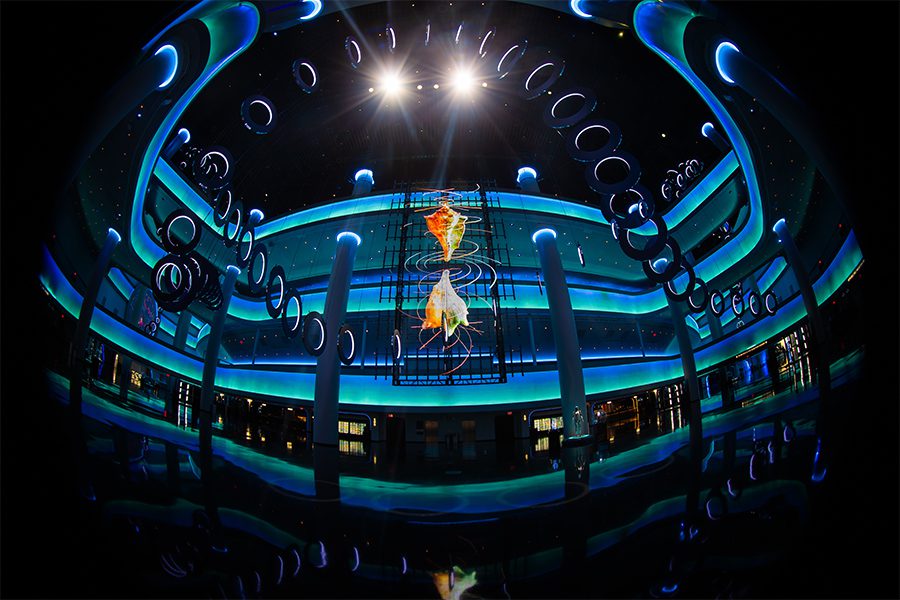 Recently opened just east of the Las Vegas Strip, the Sphere stands as the world's largest spherical structure, offering a revolutionary multisensory entertainment venue for up to 20,000 spectators.
New York- and Miami-based firm ICRAVE designed all of the Sphere's 29 public spaces—including the atrium, entryways, restaurants, VIP clubs, and galleries—while global innovation studio Journey spearheaded the lighting elements and Populous handled the architecture.
The Sphere's outer shell is covered with 580,000 square feet of programmable LED panels. Once inside, the eight-story vaulted space is constructed with a series of intersecting curved surfaces and uninterrupted columns set against continuous black reflective flooring, creating a sense of continuous motion. Thresholds are presented as complete circles or ovals that guests walk into, as though moving through a portal.
Every inch of the Sphere offers an immersive experience, with high-speed audio-visual technology, surround sound powered by 164,000 speakers, and 4D experiences made possible with 10,000 infrared haptic seats.
The entire space is outfitted with custom, programmable lighting that can be completely transformed for different events or shows. Major architectural features are theatrically lit throughout the concourse. The largest, for instance, is a 160-foot-tall scrim wall hanging from the apex of the venue. This three dimensional lenticular light sculpture acts as a foil to the gallery spaces and backdrop for a series of double-story, full-span escalators in the central atrium space.
Each of the Sphere's 15 full-service and 14 quick-service dining options were designed to stand independently with a signature look and feel.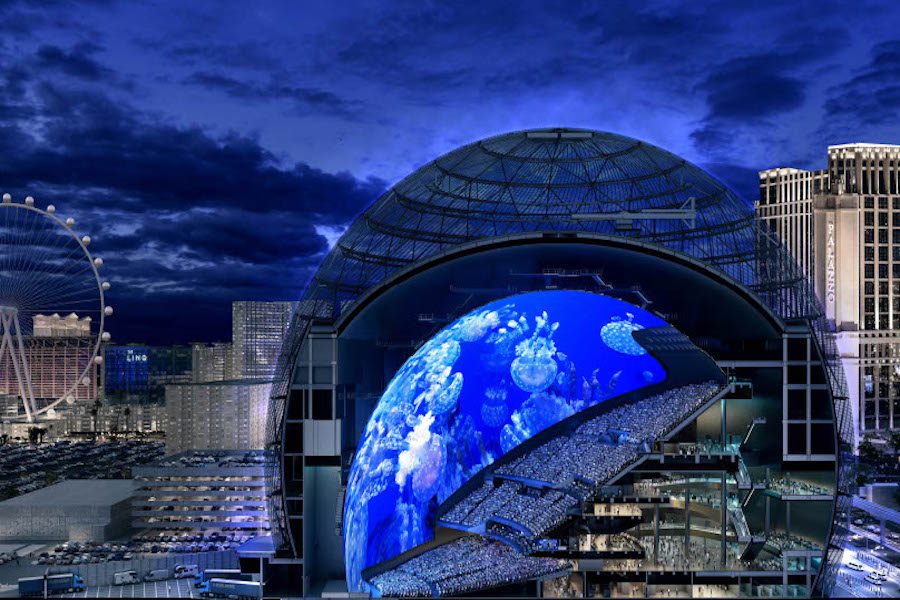 A cross-section of the Sphere, shown in a rendering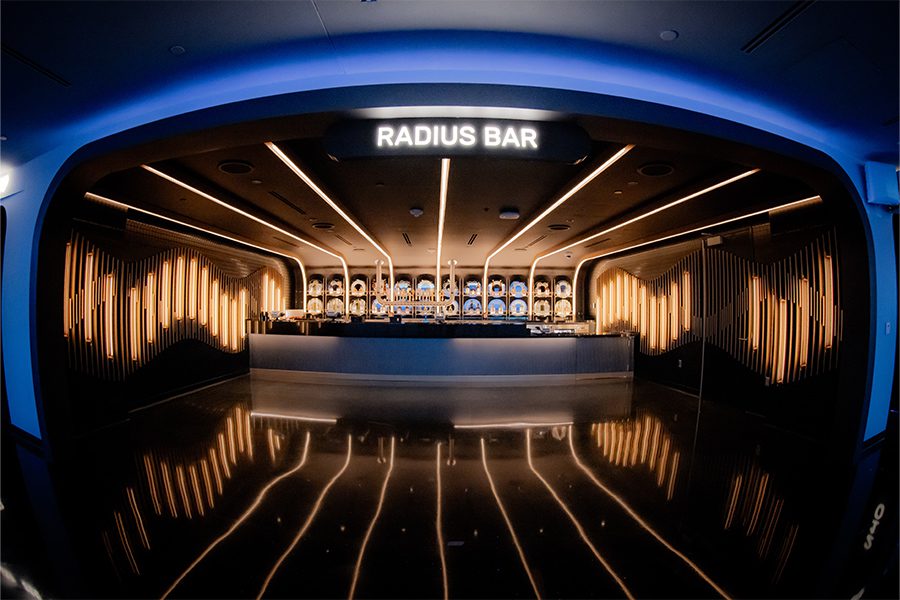 Each F&B venue at the Sphere carries its own distinctive design concept
HDTV Goes Inside Hôtel Barrière Fouquet's New York
The Inspiration Behind the Junto Hotel in Columbus, Ohio
The Hospitality Industry Makes Strides in Sustainability
The post The Las Vegas Sphere Revolutionizes Live Entertainment appeared first on Hospitality Design.